Zambia Research and Education Network 
A National Research and Education Network (NREN) is a specialized ICT service provider that exists in a country to provide internet and advanced ICT services to a country's research and education institutions on a non-profit basis.

As ZAMREN, we provide an opportunity for our researchers and students to undertake science driven research and be part of the global research communities in their respective research categories and indeed create innovative solutions for social and economic development. For more details and to apply for an account please go to hpc.zamren.zm
Zambia Research and Education Network (ZAMREN) is currently extending the reach of its eduroam services. Eduroam is a service that allows users from participating institutions to gain secure access to wireless network using their standard username (email format)/ and password credentials as they do at their home institution for wireless access. It is based on a federated authentication model where usernames and passwords are validated at their home institution and enables access to authorized network services that are controlled by the visited institution.



Are you an Education service provider ?. be part of the e-directory of all registered learning institution in zambia

 Fostering Creative and Innovative Research and Education Communities
Was held in Uganda, Kampala  25 -27 October 2023
NORDUnet's Globbal Collaboration
The Knowledge Exchange Fellowship program is one of NORDUnet's global collaboration initiatives, giving staff from emerging research and education networks in Africa, Asia and the Middle East an opportunity to meet peer-to-peer with like-minded people from Nordic R&E networks.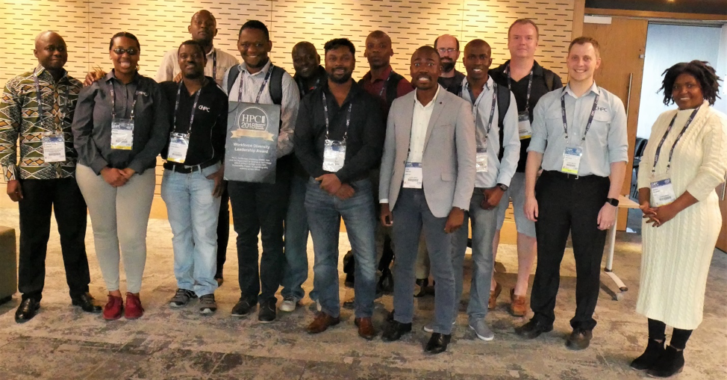 African HPC Ecosystems CHPC'18 Birds-of-a-Feather Session (Cape Town)
Fifteen delegates from six countries attended the African HPC Ecosystems birds-of-a-feather session during the Centre for High-Performance Computing's (CHPC) National Conference in Cape Town, December 2-5.